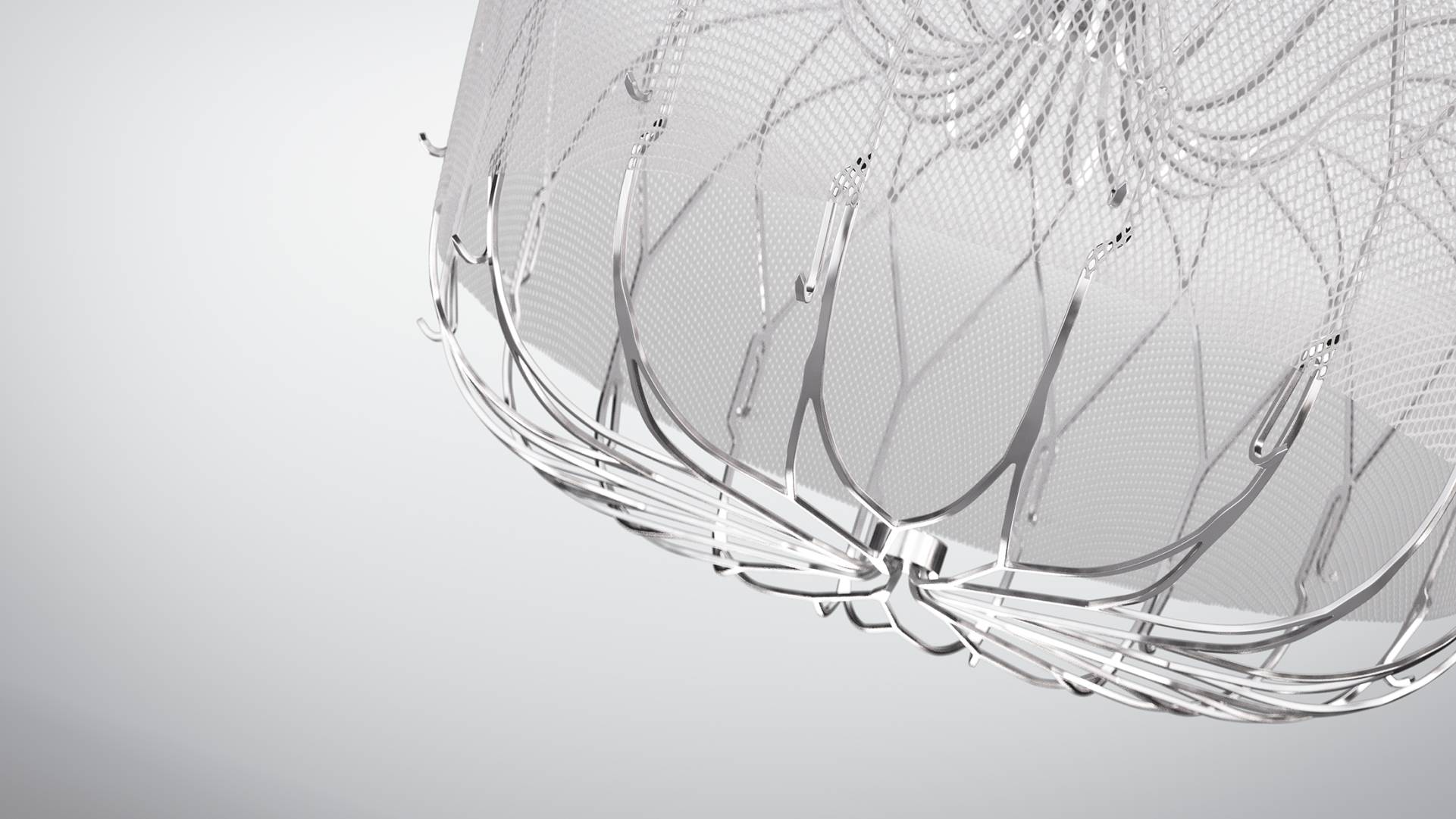 Slide 1
#GERMAN MODULE 1
14. SEPTEMBER, 2023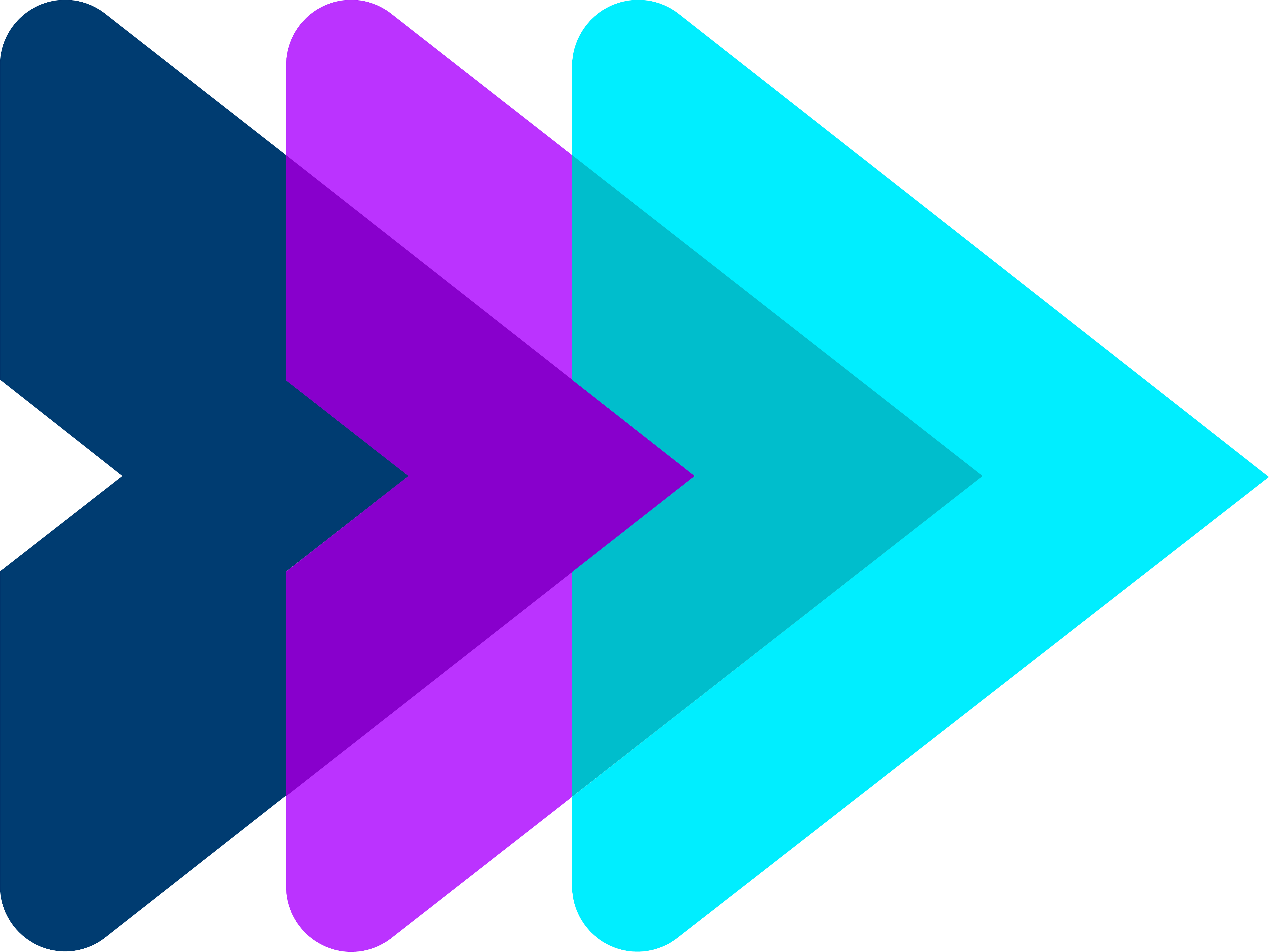 Der effiziente LAAC Workflow – Best Practise Sharing und Case-based Discussions
The movement in Cardiology towards a less invasive LAAC procedure for patients
Programme Overview
In this second series of LAAClub, our distinguished faculty members will discuss about the emerging evidence for the Left Atrial Appendage Closure (LAAC) therapy as proven alternative to oral anticoagulation for preventing stroke in patients with non-valvular Atrial Fibrillation (AF).
The LAAClub series is comprised of 4 digital modules and each module will be focused on the stages of our LEAN LAAC patient journey. Lean LAAC aims at maximizing the productivity and focuses on finding all eligible patients, procedure simplification, and enabling early discharge.
Educational objectives :
Share experience about the management of LAAC procedures to offer treatment for patients at high risk for stroke
Learn how new imaging modalities (mini-micro TEE, CT) and workflow could help streamlining the LAAC procedure
Understand design benefits of the new WATCHMAN FLX™ device for optimized procedural results
Learn about clinical data updates in LAAC therapy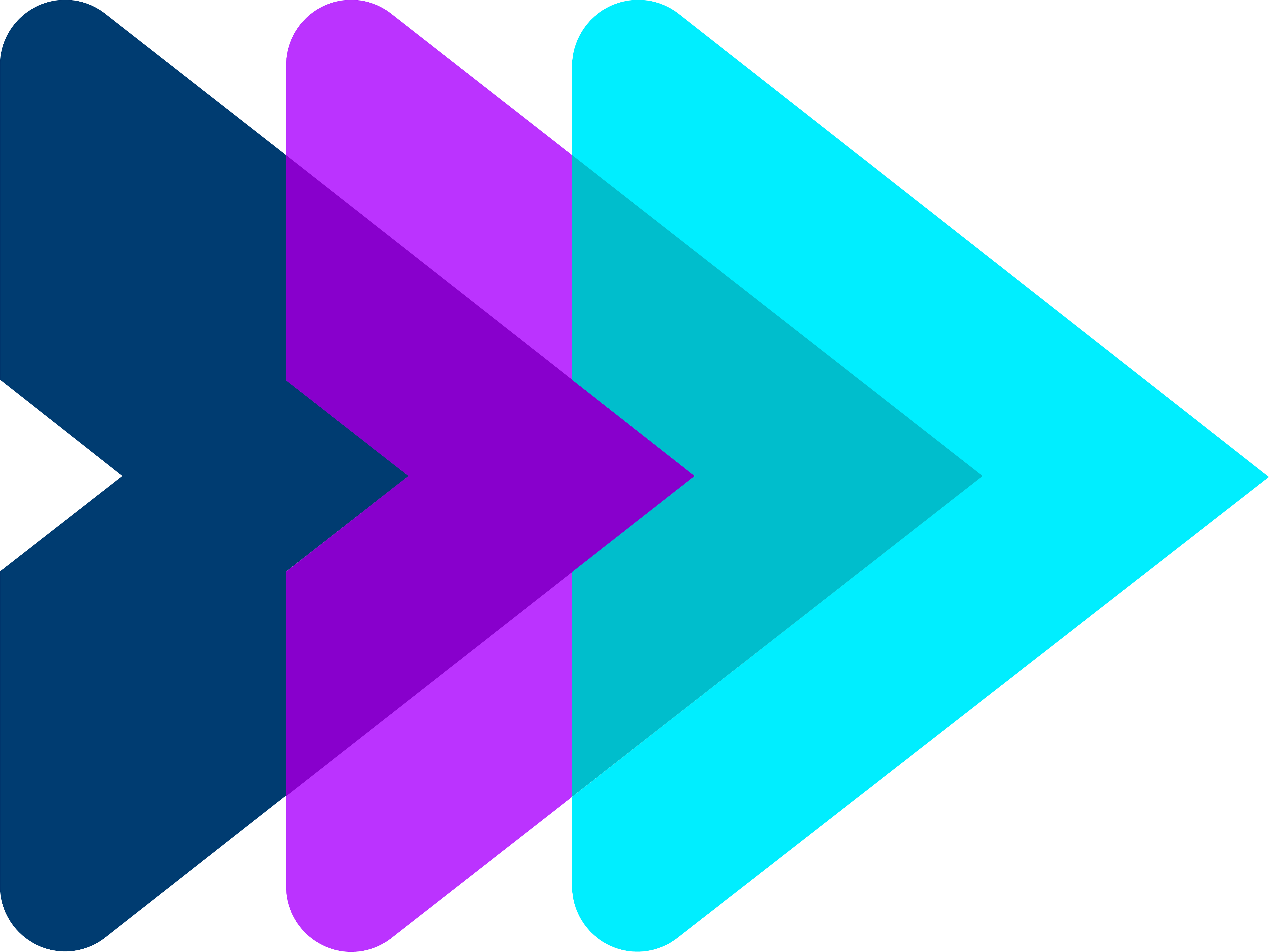 #GERMAN MODULE 1

14. SEPTEMBER 2023 – 17:00 Uhr – 18:00 Uhr

Der effiziente LAAC Workflow – Best Practise Sharing und Case-based Discussions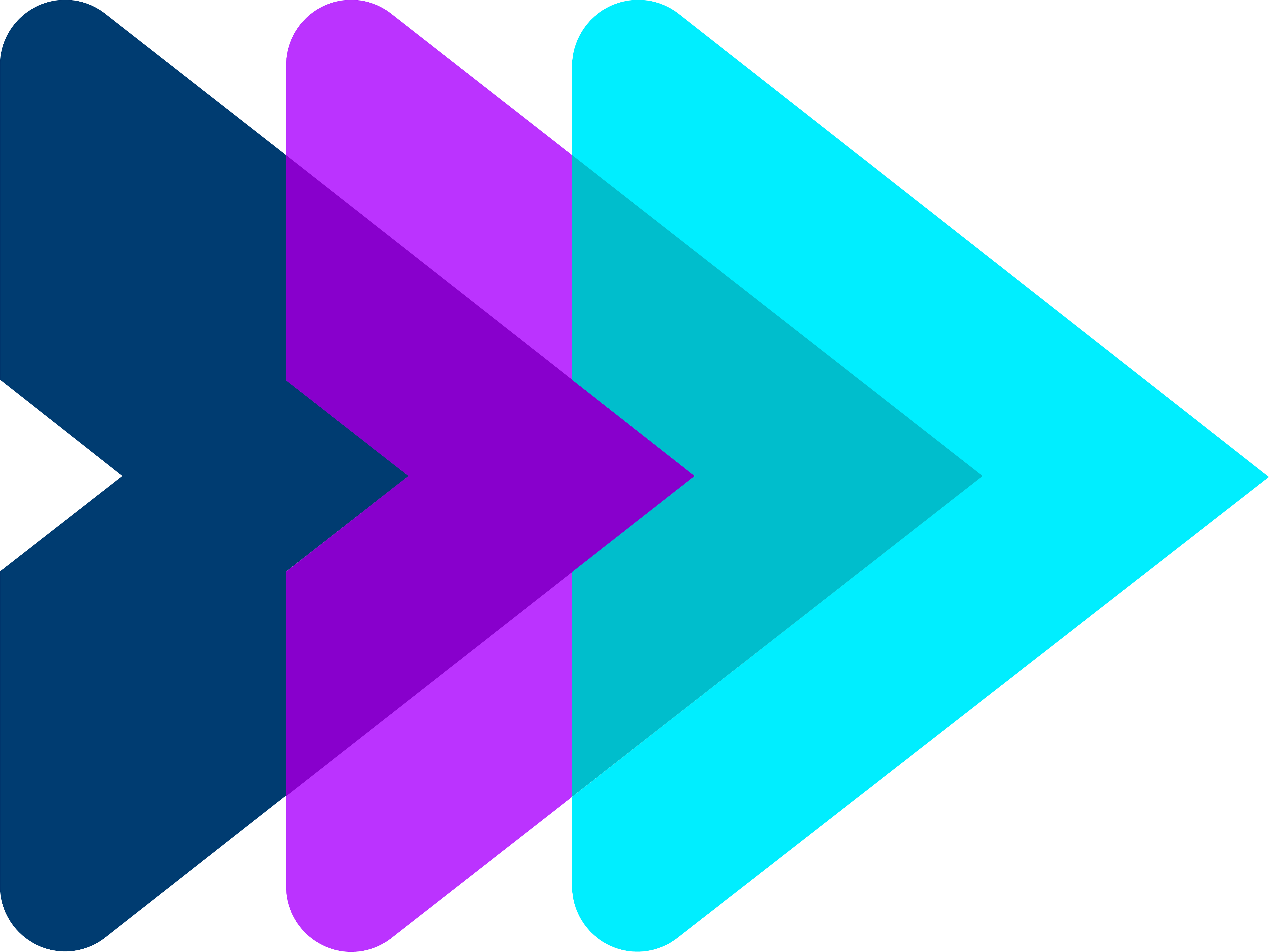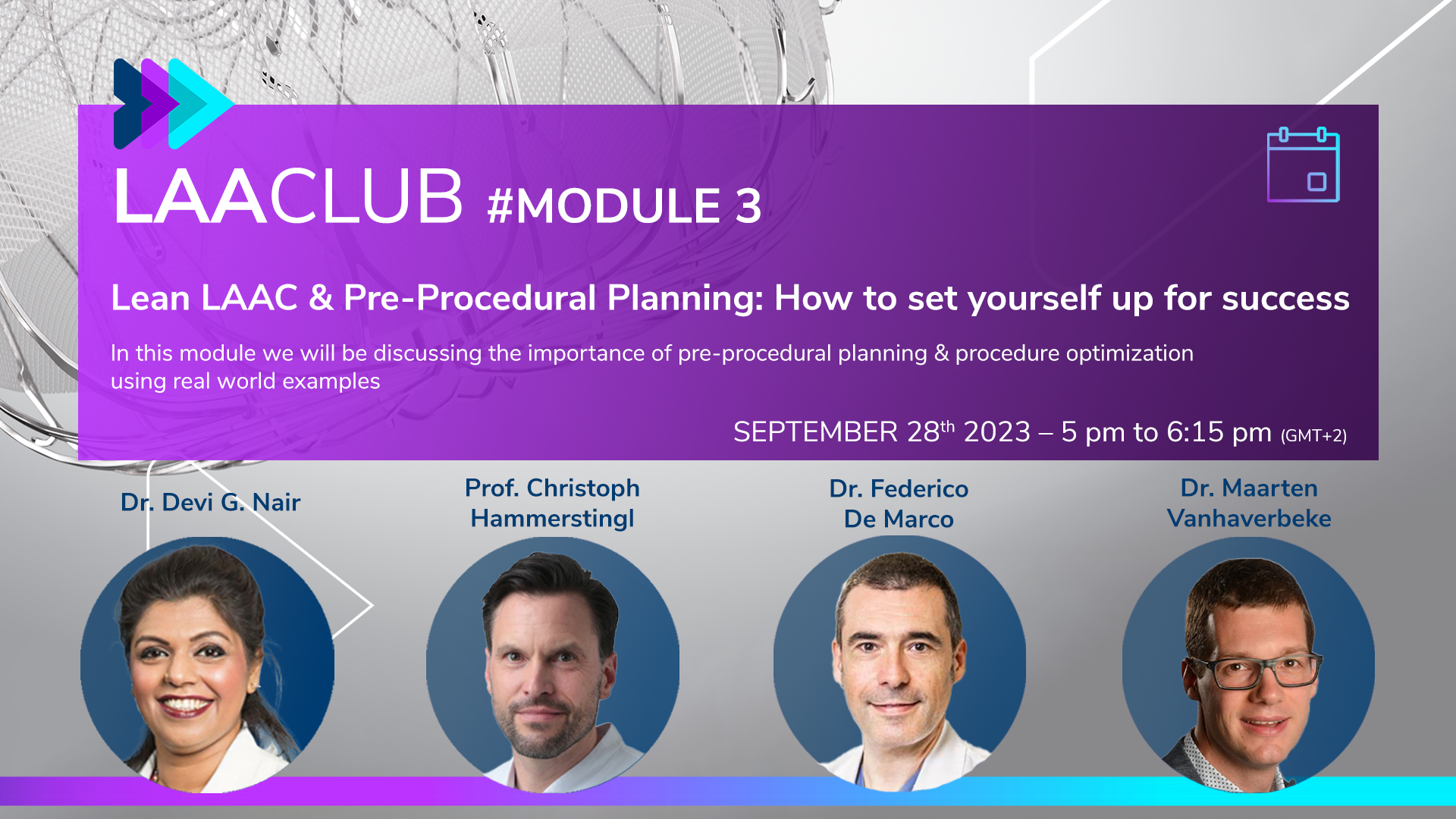 #MODULE 3

SEPTEMBER 28th 2023 – 5 pm to 6:15 pm (GMT+2)

Lean LAAC & Pre-Procedural Planning: How to set yourself up for success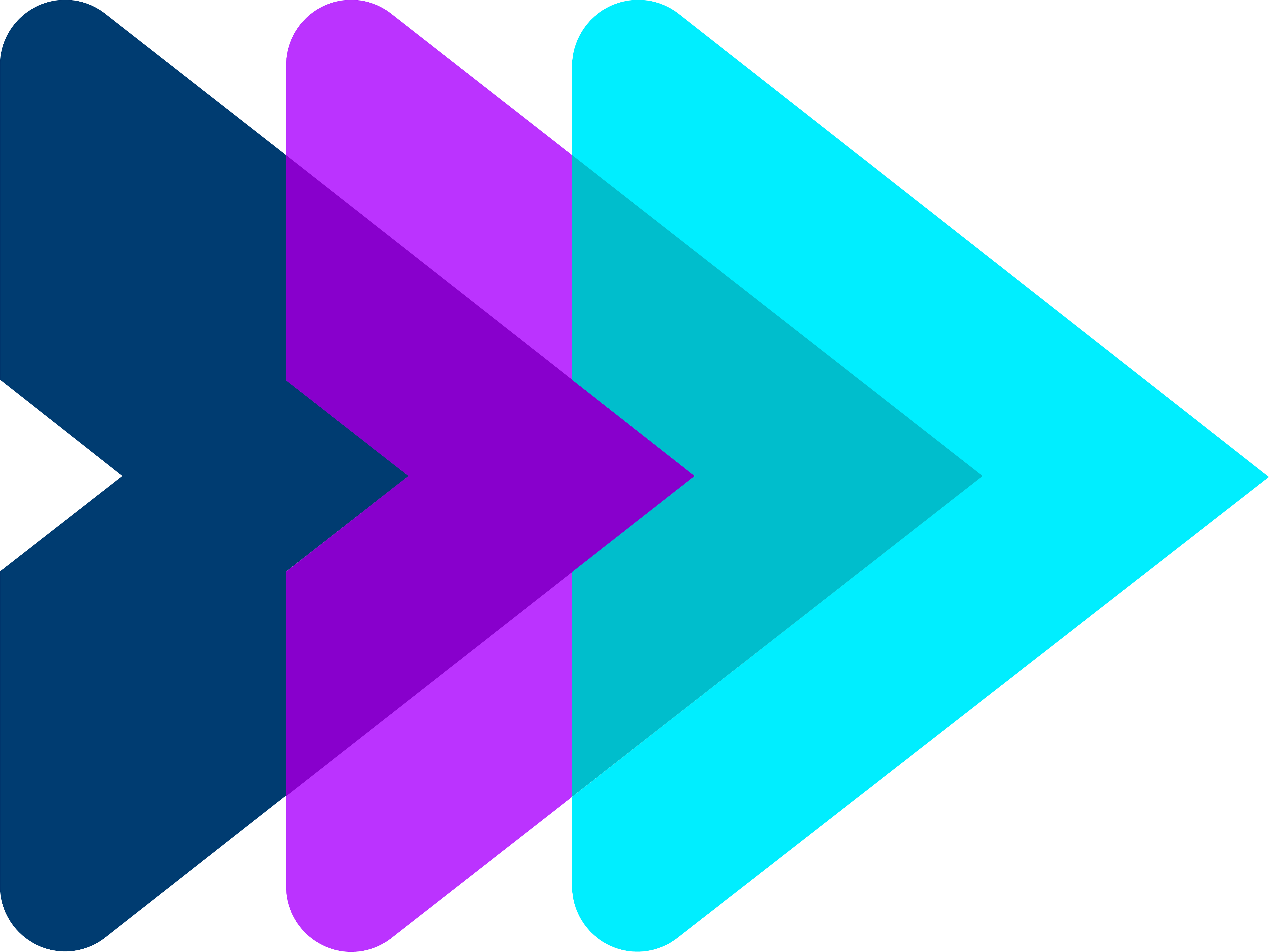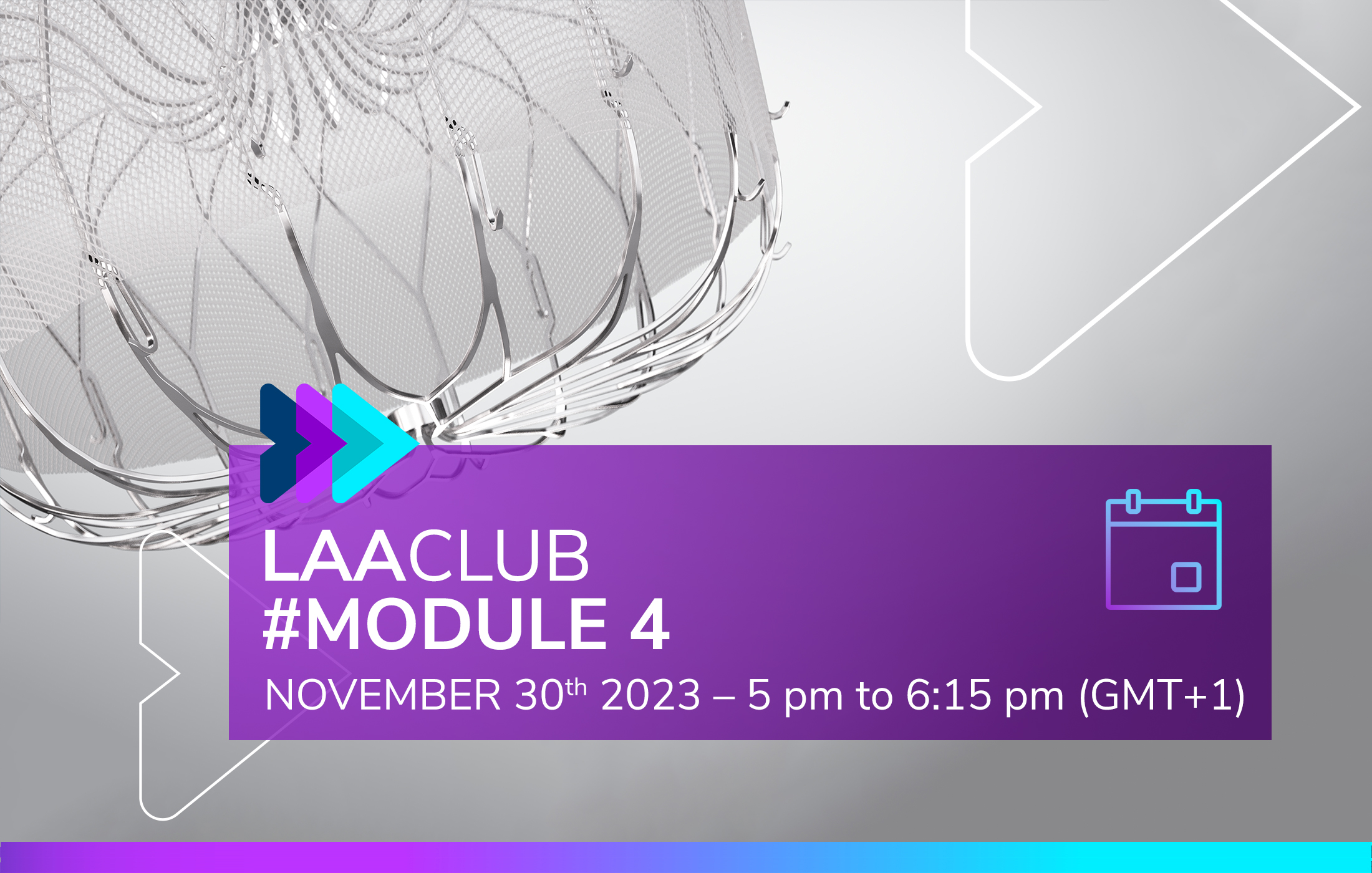 #MODULE 4

NOVEMBER 30th 2023 – 5 pm to 6:15 pm (GMT+1)

Stay tuned, more information is coming!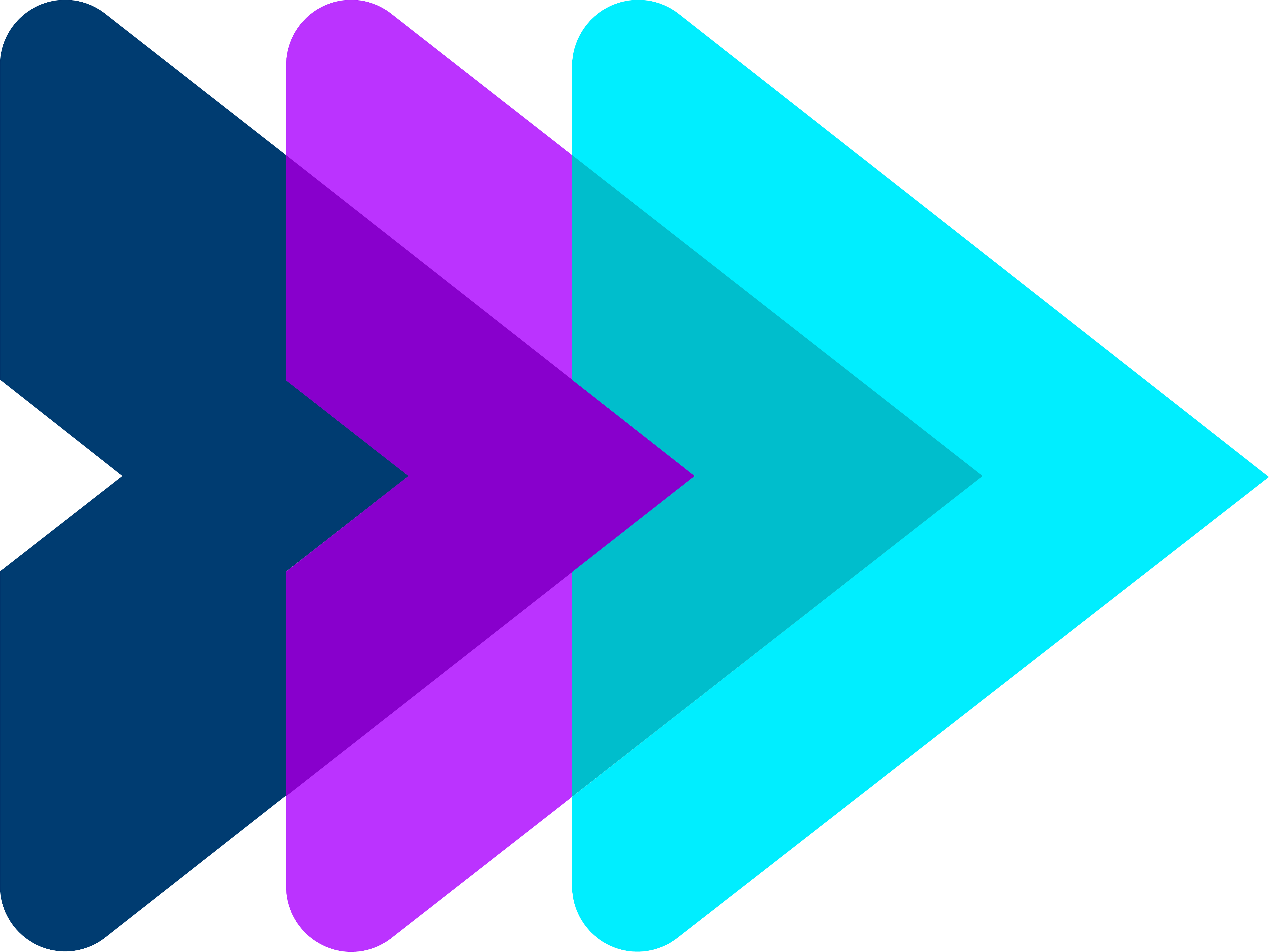 #MODULE 1
MARCH 30th 2023 – 5 pm to 6:15 pm (GMT+2)

Lean LAAC & Procedural Imaging: the minimally invasive movement
The movement in Cardiology towards a less invasive LAAC procedure for patients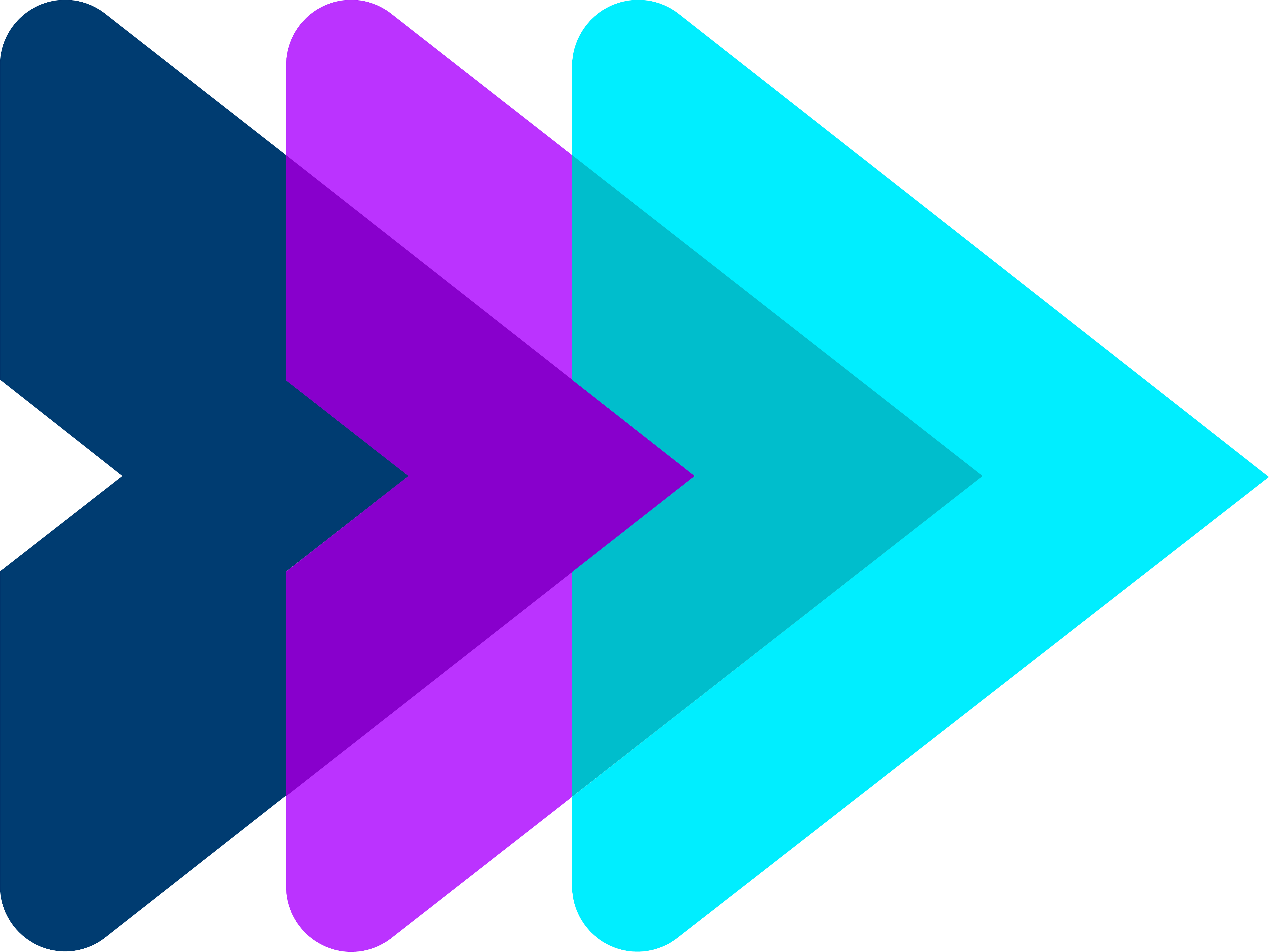 #MODULE 2
JUNE 22nd 2023 – 5 pm to 6:15 pm (GMT+2)

Lean LAAC & Device Selection: What makes an efficient procedure?