Programme Overview
In this edition of LAAClub, our distinguished faculty members will discuss about the emerging evidence for the Left Atrial Appendage Closure (LAAC) therapy as proven alternative to oral anticoagulation for preventing stroke in patients with non-valvular Atrial Fibrillation (AF).
The LAAClub is comprised of 4 digital modules and aims at discussing and learning about latest clinical evidence and at sharing knowledge and experience about LAAC.
Educational objectives :
Share experience about the management of LAAC procedures to offer treatment for patients at high risk for stroke
Learn how new imaging modalities (mini-micro TEE, CT) and workflow could help streamlining the LAAC procedure
Understand design benefits of the new WATCHMAN FLX™ device for optimized procedural results
Learn about clinical data updates in LAAC therapy


#1
February 24th 2022 – 5pm to 6pm (GMT+1)

Effective Workflow to Manage LAAC Case
A case-based discussion on streamlining the procedure and patient pathway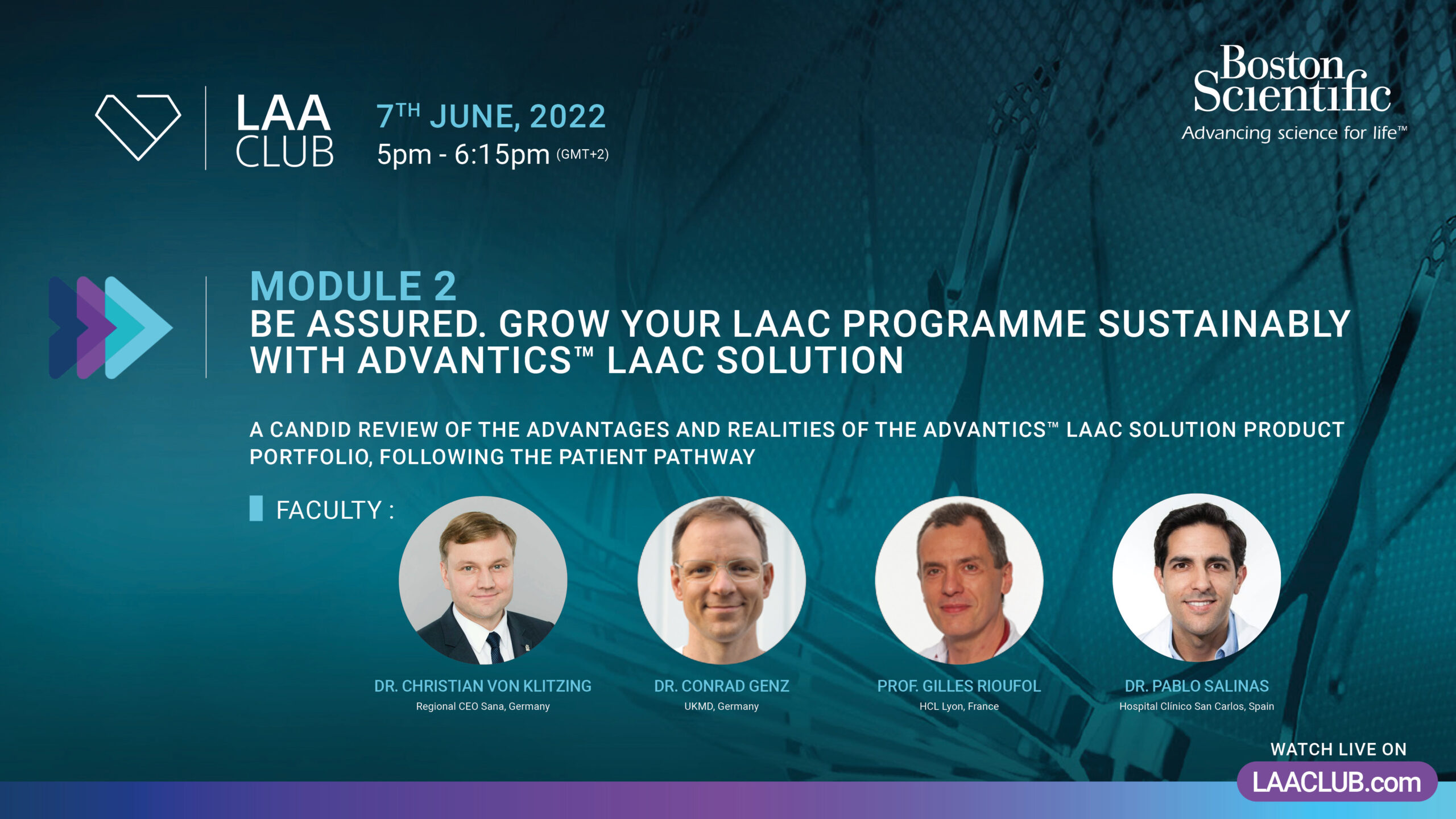 #2
June 7th 2022 – 5PM to 6:15PM (GMT+2)

Be assured. Grow your LAAC programme sustainably with ADVANTICS™ LAAC Solution
A candid review of the Advantages and realities of the ADVANTICS™ LAAC Solution product portfolio, following the patient pathway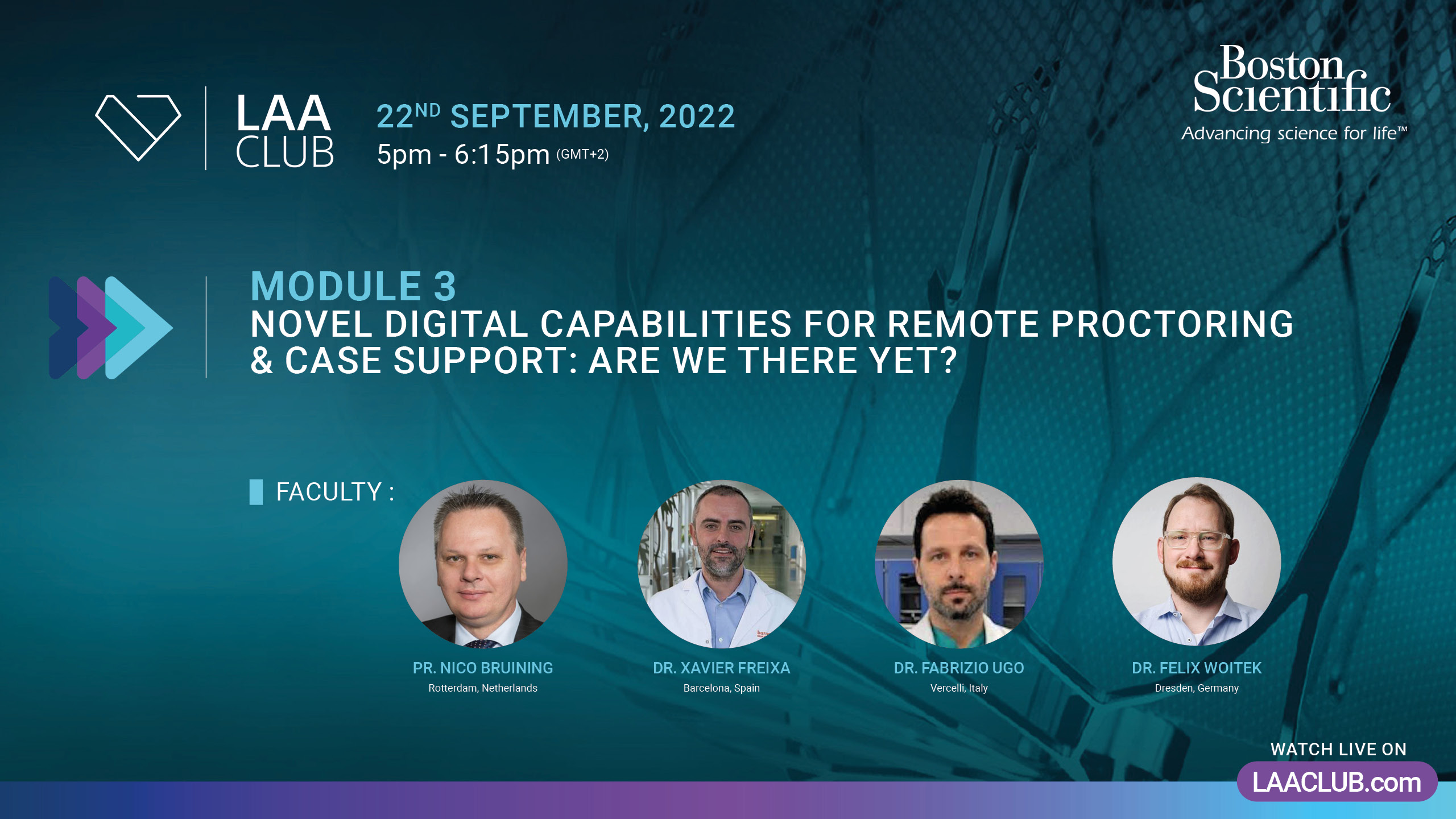 #3
Novel Digital Capabilities for Remote Proctoring & Case Support: Are we there yet?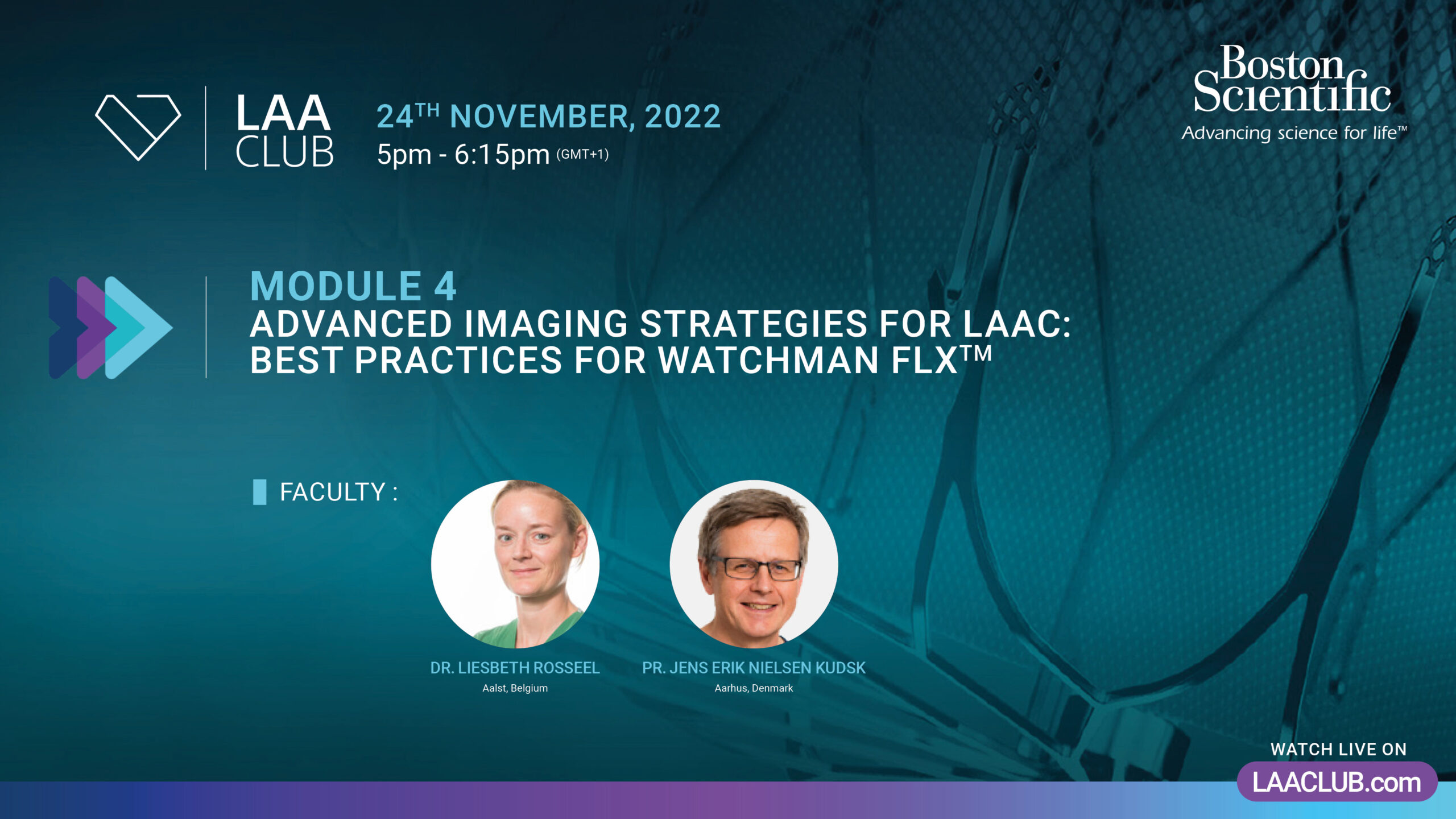 #4
Advanced Imaging Strategies for LAAC: Best Practices for Watchman FLX TM